Year 6 Transition
Year 7 Admissions, September 2023
The transition between primary and secondary education can be a daunting time for pupils and parents alike. At Cirencester Kingshill School we do our best to make sure the transition is as smooth as possible.

Our Head of Key Stage 3 visits all the primary schools in Term 5 to meet the children in an environment they feel at ease. Pupils are then invited to spend time at the school ahead of their September start.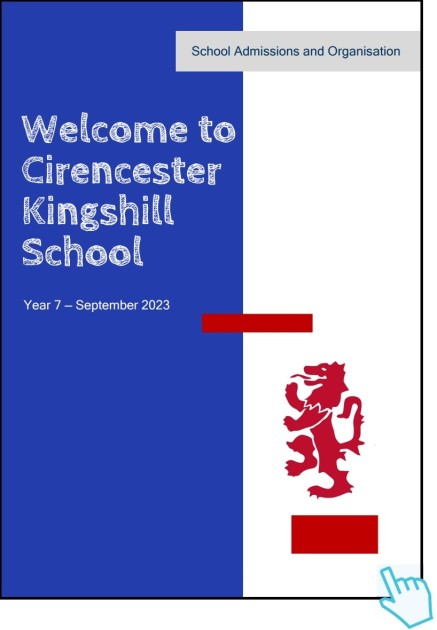 Year 6 Induction day,  14th jULY 2023, (CHANGE OF DATE FROM 7TH JULY 2023 due to PLANNED teacher strike action)
All pupils with a place at Cirencester Kingshill School get to spend a day with us in the Summer Term. Prior to this, pupils will have been assigned their tutor groups so when they come for their induction day they are able to meet and start bonding with their new classmates as well as getting to know their Tutor and Head of Year. Pupils even get the chance to travel to and from school on the bus. This time is invaluable in helping allay any concerns parents and pupils may have ahead of their September start. 
On 29th June 2023 there will be a Parents' Induction Evening to help prepare parents for the change and to give parents a chance to meet the Headteacher, Head of Key Stage 3, Head of Year and your child's Tutor. Please see the allocated time your child's school: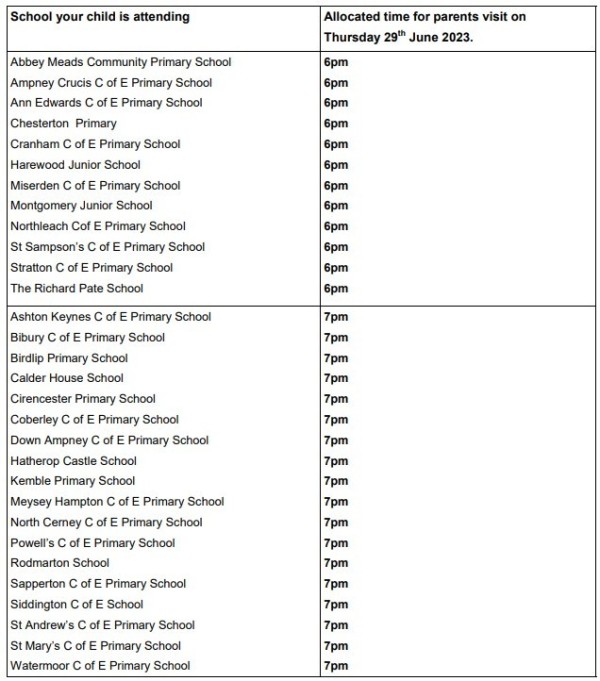 Application deadline
The deadline for entry to Cirencester Kingshill School in September 2023 is Monday 31st October 2022.  In September 2022 the local authorities will send out information via your child's school explaining how to apply for a secondary school placement. Please contact us if you would like any advice about your application or to arrange a mutually convenient time to come and see the school.
Useful Links 
Gloucestershire Council - Transfer to Secondary School