Headteacher's Welcome
Dear Parent,
I am delighted to welcome you to Cirencester Kingshill School. Our school motto is "Striving for Excellence". Our pupils rise to the very high standards set by the staff and this is reflected in their excellent examination results. We offer our pupils support and guidance to ensure that they achieve the challenging targets set by themselves and their teachers.
Celebrating pupil achievement is very important to us and many celebration events take place throughout the school year, such as Awards Evenings and the School Production. At Kingshill, pupils feel it is the norm to work hard and 'shine', both in lessons during the school day, and in the many after school activities we offer. Over 40 after school clubs run every week.
Relationships between pupils and staff are very positive. We all work together as a team, to ensure that every pupil achieves their full potential. The curriculum is rich and varied to enable all pupils to be successful and achieve their goals, regardless of their ability. Our Specialist School status in Science and Sport allows us to offer extensive choice in these areas, in addition to all other national curriculum subjects.
We are all very proud of Kingshill School and all pupils, staff and governors contribute to the school's excellent reputation in the community.
Please take the opportunity to visit. You can be assured of a warm welcome by pupils and staff. I look forward to meeting you and sharing the experience of Kingshill School, that I am so very proud of.
Yours faithfully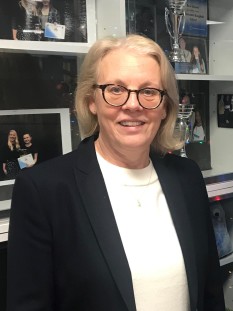 Christine S.Oates
Headteacher