Hire of Facilities
Facilities for Hire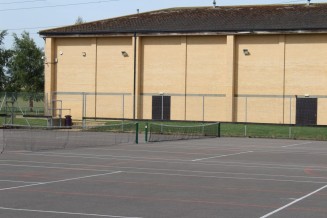 Situated in just under 23 acres of land Cirencester Kingshill School can offer some excellent facilities for hire.

These are available to view by prior
arrangement with the Lettings Administrator:
Please contact the Finance Office on
01285 651511 Option 3 or email
lettings@cirencesterkingshill.gloucs.sch.uk
Booking Information
All bookings must be made using Cirencester Kingshill
School Booking Forms and must be accompanied by a
signed copy of the Letting Agreement and proof of
adequate public liability insurance. Please use the contact
details at the bottom of the page to obtain the current
forms.
Upon making a booking you will be invited to collect your security fob at a convenient time. You will also be given an induction tour of the facilities and provided with the relevant Health and Safety information.
Car parking is available in the grounds of the school. Please use the car parking bays provided.
Please note that the School's logo must not be used on any advertising or promotional literature relating to the hire of the school premises
Our facilities.....
All facilities will have access to toilets and sports facilities will also have access to changing rooms and showers.

Sports Hall
Our sports hall is 18 metres wide by 34 metres long, has a high ceiling and sprung rubber floor-ing surface. Court markings are in place for 4 Badminton courts, Basketball, Netball and Foot-ball; however the sports hall is also suitable for many other sporting activities including circuit training, archery, martial arts or gymnastics.
We can also offer equipment for table tennis and trampoline clubs and spin classes.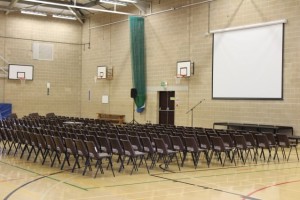 Gym
Our gym is 12 metres wide and 18 metres long and is fitted with climbing bars, balance beams and ropes. We have a wide range of gymnastic equipment including vaults, trampets, crash mats and spring boards.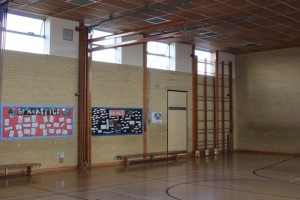 Outdoor Courts
There are four courts in total and they are marked out for netball and tennis. The courts are fenced but not floodlit.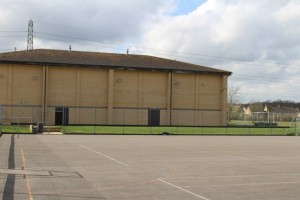 Playing Fields
The playing fields can be hired for a variety of sporting events, football, rugby or rounders'.
In the summer we also have the athletics track marked out as well as long jump pits.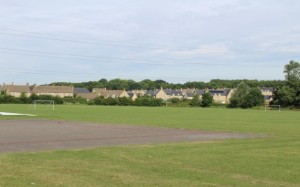 Dining Hall
Our dining hall is a wide open space with tables and chairs available if required.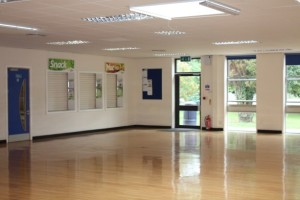 Cricket Nets and Pitch
The outdoor cricket facilities are ideal for cricket clubs competitive and friendly matches as well as cricket practice.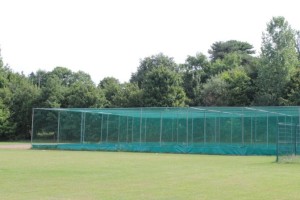 Drama Studio
Our purpose built "Black Box" drama studio is an atmospheric and flexible space. This large working space has a good lighting and advanced sound system. We also have a full set of staging available if required.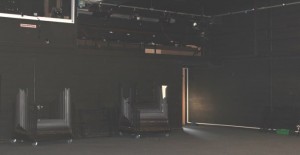 Conference Room
This is an ideal space for your meeting or training session. Equipped with kettle, fridge, computer and projector.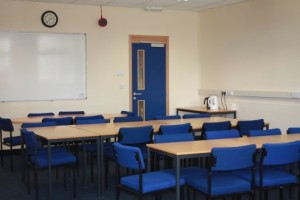 Opening Times and Prices
The availability of Cirencester Kingshill School's sports facilities and other agreed areas is Monday to Friday 6.00pm – 10.00pm.

Facilities are available for general lettings on week-ends and during school holidays. Please enquire for full details as security charges may apply.

We are closed during Christmas Holidays
| | | |
| --- | --- | --- |
| Room/Facility | Adult Price | Junior Price |
| 4 Court Sports Hall | £35.00 | £26.00 |
| Gymnasium | £26.00 | £21.50 |
| Netball/Tennis courts | £17.00 | £12.00 |
| Football per pitch (2) | £26.00 | £20.50 |
| Rugby per pitch (2) | £26.00 | £20.50 |
| Cricket Pitch | £26.00 | £20.50 |
| Cricket Net | £9.50 | £7.00 |
| Track / Field | £26.00 | £20.50 |
| Drama Studio | £21.00 | £21.00 |
| Dining Hall | £21.00 | £21.00 |
| Kitchen/Catering Classroom | £29.00 | £29.00 |
Additional Cleaning Charge for some Holiday/Weekend use £13.50 per hour. Please check as this may not always apply.
Security charges – unlock and/or lock up £21.50 per day over weekend and some school holidays. Check this with the Lettings Administrator as it may not apply.