Year 11 Mock Interview Day
The Sports Hall was a hive of activity on Friday 24th March 2023, as 36 local employers kindly donated their time to conduct mock interviews. Pupils arrived in school looking incredibly smart and prepared for the day ahead.  They overcame their initial nerves and presented themselves in a professional manner. They had already completed CV's with their English Teachers for the employers; they answered questions well and rose to the challenge of the event. Well done to our Year 11 pupils I hope this will aid you in securing a job in the future.  We are very proud of the young adults you showed you have become.  
Mrs P. Hicks, Careers Coordinator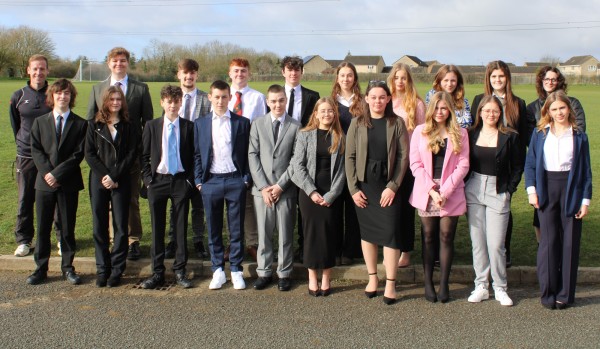 11A  with their tutor Mr. P. Hamblin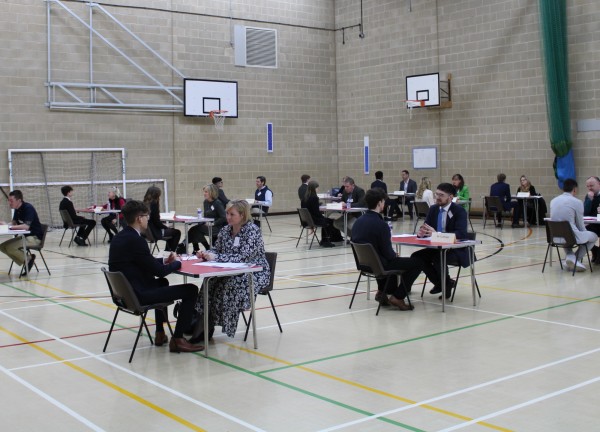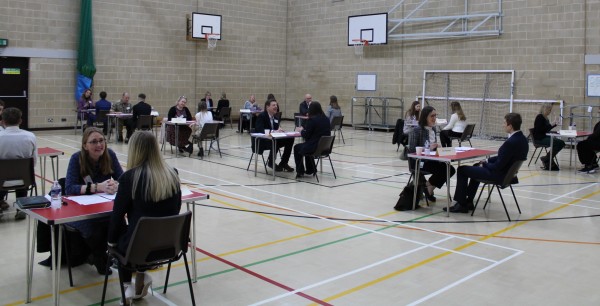 Interviews taking place in our Sports Hall...
The feedback from employers was excellent:
The students were of a very high standard, even though slightly nervous to begin with. However, they soon performed confidently and it was an absolute pleasure to see them grow...

 

 
I would definitely have offered some of them a job
We would be more than happy to employ the pupils we have interviewed, please give them my contact details