Sports Awards 2022
Sports Awards 6th December 2022
On Tuesday 6th December 2022, The PE Faculty hosted our annual Sports Awards Evening. Over 170 awards were presented for outstanding achievement and most improved performances in school sport, contributions to sports leadership and high achievements in representative sport. Great Britain 4x Paralympic Wheelchair Basketball Athlete Clare Griffiths presented the awards in front of an audience of over 350 pupils, parents and guests.
Clare spoke openly about her amazing and highly successful journey through sport, despite the adversities she has faced following an accident that left her paralysed days before her 18th birthday. Her words proved truly inspiring and entertaining. Miss Oates (Headteacher) and Mr. Hamblin (Head of Physical Education) were proud to present a summary of the various sporting events, achievements and developments that have taken place over the last 12 months. Mr. Pritchard (Deputy Headteacher) reminded us about the importance of inclusion within sport.
Sport can unify us whoever we are and it can bring us all together positively. Sport and exercise develops us all socially, physically and mentally. Having the necessary ability, knowledge or skill to do something successfully is a result of knowing you did your best to become the best that you are capable of becoming.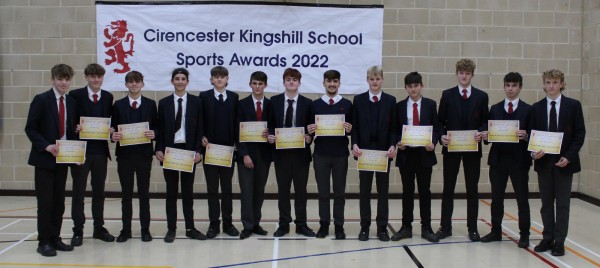 The Team of the Year award was won by the Senior U15 Boys Cricket Team, who went through the whole of their season undefeated, despite the challenge of some very strong opposition.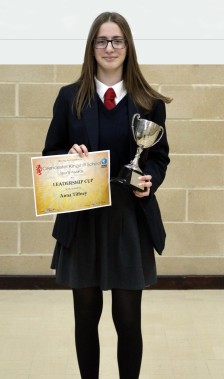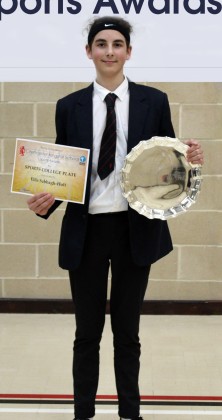 Anna T in Year 9 received the Leadership Cup and Year11 pupil Ellis S was honoured with the prestigious Sports College Plate.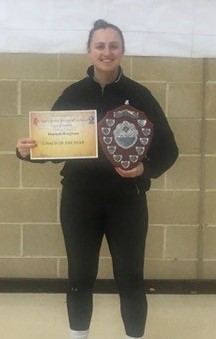 Miss. Bingham (Physical Education Teacher) achieved the Sports Coach of the Year Shield for all her work she has done to inspire the girls in rugby and football.
The evening proved to be yet another successful event at Kingshill School.  Well done to all pupils who received an award.
Mr. P. Hamblin, Head of PE