GCSE Awards Evening 2022
GCSE Awards Evening 24th November 2022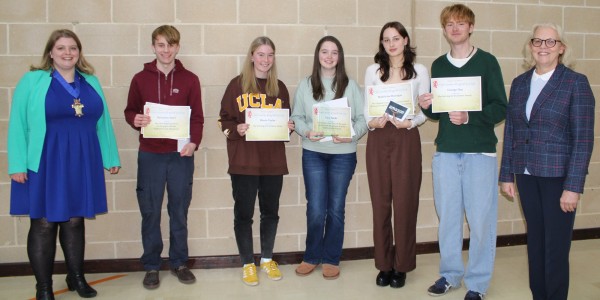 On Thursday 24th November 2022, we were delighted to welcome back our Year 11 Leavers of summer 2022, and their parents, for our Awards Evening. The local Mayor, Sabrina Dixon was our guest speaker at this event and she presented certificates, awards and prizes, including a few very special accolades in honour of particularly outstanding achievements and contributions to the school community.
It was a real pleasure to welcome back our past pupils in this way and to share our reflections on their successes. Mrs Biggs, Head of Year and Mr Morland, Head of Key Stage 4, also spoke with very fond memories, of their recollections of the year group and the value they brought to the Kingshill community.
As a year group, they achieved truly outstanding examination results and showed incredible strength of character in overcoming the range of challenges that they faced, particularly in their latter years in the school. Mayor Dixon spoke, very poignantly of the hearts that are touched in the ways we live our lives and it is huge testimony to this outstanding group of young people that they leave a legacy in which they made a hugely positive impression on all who knew and worked with them.